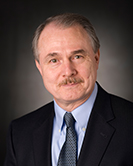 Kultegin Aydin
Professor of Electrical Engineering and Department Head
Dr. Aydin joined the Department of Electrical Engineering at Penn State in 1985. He is a Fellow of the Institute of Electrical and Electronics Engineers (IEEE) and a member of the American Meteorological Society, American Geophysical Union, and the International Union of Radio Science Commission F. He serves as an Associate Editor of the IEEE Transactions on Geoscience and Remote Sensing.
Education
Ph.D. METU–Ankara, Electrical Engineering
M.S. METU–Ankara, Electrical Engineering
Expertise
Radar remote sensing, radar meteorology, radiowave propagation, electromagnetic scattering and computational modeling.
Selected Publications and Patents
Honors and Awards
IEEE Fellow