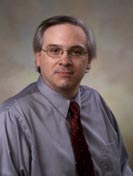 John Doherty
Professor of Electrical Engineering
227B Electrical Engineering West
The Pennsylvania State University
University Park, PA 16802
Phone: 814-863-8102
E-mail: jfd6_at_psu_dot_edu
Research Area: Communications and Networking
Research Group: The Laboratory for Advanced Signal Processing, Communications, and Networking Science
Dr. Doherty joined Penn State in 1996. Previous academic positions include a term as Assistant Professor and Harpole Pentair Fellow of Electrical and Computer Engineering at Iowa State University from 1990 to 1996. He was subsequently promoted to Associate Professor with tenure at Iowa State University in 1996. Prior to that time, he was a member of the technical staff at AT& Bell Laboratories from 1985 to 1990 and an engineer at IBM Corporation from 1982 to 1984.
Education
Ph.D. Rutgers University, Electrical Engineering
M.E. Stevens Institute of Technology, Electrical Engineering
B.S. The City University of New York, Engineering Science
Expertise
Signal processing and communications, which includes specific applications to remote sensing, electronic intelligence, and biomedical engineering.
Selected Publications and Patents
Link to selected publications and patents
Honors and Awards
IEEE Senior Member
Charles H. Fetter University Endowed Fellowship in Electrical Engineering, Penn State University
Harpole-Pentair Faculty Endowed Fellowship in Electrical and Computer Engineering, Iowa State University
MENSA Member