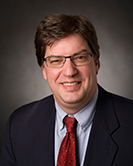 Sven Bilén
Professor of Electrical Engineering
Dr. Bilén is an Associate Professor of Engineering Design, Electrical Engineering, and Aerospace Engineering and Head of the School of Engineering Design, Technology, and Professional Programs. He is a member of the EE Department's Communications and Space Sciences Laboratory and also a member of the Propulsion Engineering Research Center. He serves as the Chief Technologist for the University's Center for Space Research Programs. He is the founding director of the Certificate in Space Systems Engineering and the Student Space Programs Lab. Prof. Bilén's research projects are coordinated through his direction of the Systems Design Lab. Dr. Bilén is member of IEEE (Senior Member), AIAA (Associate Fellow), AGU, ASEE, INCOSE, and Sigma Xi.
Education
Ph.D. University of Michigan, Electrical Engineering
M.S. University of Michigan, Electrical Engineering
B.S. Penn State University, Electrical Engineering
Expertise
Space systems design; electrodynamic-tethers; spacecraft–plasma interactions; plasma diagnostics for space plasmas, plasma electric thrusters, and semiconductor plasma processing; software-defined radio techniques and systems; wireless sensor systems; innovative engineering design, systems design, and new product design; engineering entrepreneurship; and global and virtual engineering design.
Selected Publications and Patents
Link to selected publications and patents
Honors and Awards
Perez Memorial Student Advocate Award, 2008
Penn State Engineering Society Outstanding Advising Award, 2003
Joel and Ruth Spira Teaching Award, Electrical Engineering Department, 2002