Penn State Electrical Engineering Society
Penn State Electrical Engineering Society (PSEES) is the electrical engineering alumni group whose objective is to promote fellowship and communication among the alumni, faculty and students of the department in order to work for the improvement of the department and the college. There are a number of opportunities for involvement including participation in several active committees, attendance at networking events and participation in student projects.
Officers
Pictured below is our president, Chet McQuaide. Chet is organizing a board. Check back for details.

A. C. (Chet) McQuaide, Jr. – President PSEES
StraDis Consulting, LLC
Berkeley Lake, GA
chet_mcquaide@bellsouth.net
Chet retired from AT&T Laboratories as Executive Director, Architecture Migration after a career in telecommunications R&D leadership at Bell Labs, BellSouth, and AT&T. Since his retirement from corporate life, he formed StraDis Consulting, LLC, a consultancy focusing on communications technology, innovation, and R&D leadership.
Chet graduated from Penn State with a BS EE in 1965 (NROTC). He subsequently earned an MSEE from Stanford University ('71) and an executive MS from the Lubin School of Business of Pace University ('84). He is inventor/co-inventor of over 30 patents in the field of communications technology. Chet is a member of Tau Beta Pi and Phi Kappa Phi honoraries, a Life Senior Member of the IEEE, and a Life Member of the Penn State Alumni Association. Chet is active as a Penn State EE mentor and as a volunteer recruiter representing Penn State at Atlanta area career fairs.
Mentoring Program
PSEES sponsors a mentoring program for alumni and students. An advisory board was developed to assist in the organization, improvement, and functioning of the program. The advisory board members are as follows: Andy Berger (chair), Chet McQuaide, Chris Hetro, David Gasda, David Markman, Jerry Knotts, Joe Sullivan, Matt Chang, Paul Mittan, and Scott Ackerman. Check here for more information or to sign up for the mentoring program.
The PSEES constitution can be viewed here.
Pictures of past events can be found here.
Winter 2014 Events
Prior to the winter career fair, alumni volunteers reviewed the resumes of undergraduate students. Approximately 38 students were signed up in 15 minute increments and kept our alumni busy!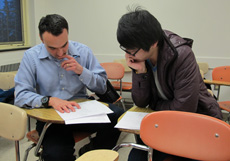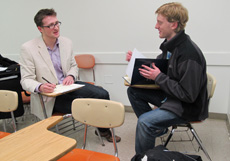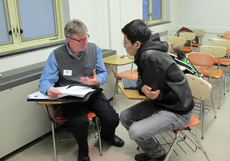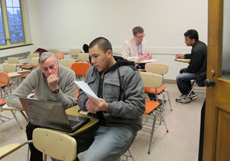 Fall 2013 Events
A homecoming football tailgate for electrical engineering alumni and the department was held on Oct. 12 beginning at 1:00 p.m. prior to the game with Michigan.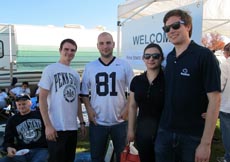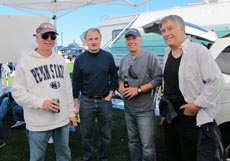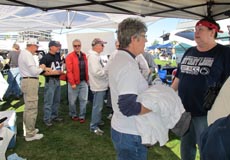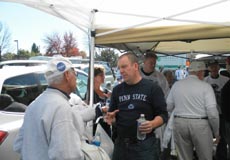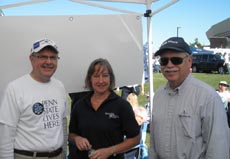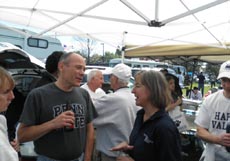 A College of Engineering tailgate was held on November 2 at the Bryce Jordan Center in the Founder's Room starting 3 1/2 hours before the Penn State vs. Illinois football game. More information can be found on the college website here.