Past Outstanding Engineering Alumni Award Winners
2014

Though he's spent his entire career in aviation, John Shavinsky ('85 BSEE) says his career path wasn't completely clear to him when he was growing up. "I knew I wanted to go into engineering, but I didn't know what discipline most interested me,' he recalls. In choosing to study electrical engineering, John says the major gave him the greatest flexibility after graduating.
He began his career as an avionics instructor with Boeing in Seattle, WA. John spent nearly a decade at the airplane manufacturer in a number of capacities including avionics specialist, flight test instrumentation engineer, and customer engineer. "The beauty of a big company is that you can transfer around and get a lot of experience," he explains. "That was my thought process, to learn as much about aviation as I could."
As his interest in the business side of the aviation industry grew, John decided to return to school and earn his law degree. "I picked it because I thought it would set me apart from the crowd. It was something that was always in the back of my mind, an interest in the law." In 1994, he joined International Lease Finance Corporation as assistant vice president of aircraft specifications and material management. There he worked under chairman and CEO Steven Udvar-Házy, namesake of the National Air and Space Museum annex at Washington Dulles International Airport.
John joined New York–based CIT Aerospace in 1999, serving as vice president of new aircraft acquisitions, then later as senior vice president of fleet management and technical services. At CIT Aerospace, John was responsible for buying more than 400 airplanes with a total value of approximately $33 billion. "I got to deal with big products, big responsibilities, and big money," he says. "And it still had all of the technical requirements."
John eventually left CIT Aerospace in 2011 to join Intrepid Aviation as its chief operating officer. He says the allure of Intrepid was the opportunity to grow the company. "It was struggling in 2011. It was losing money," John states. Under his leadership, Intrepid has already expanded its aircraft portfolio from $20 million to more than $2 billion. "It's part of my nature to build things," he says. "I finally found what I wanted to do when I grow up."
John and his wife, Lynn ('86 HHD), reside in Fairfield, CT, with their two sons, Michael and Andrew.
2013

Richard (Dick) Williams (BSEE '80) is the recipient of the 2013 Outstanding Engineering Alumni Award sponsored by the College of Engineering. The award, which recognizes and rewards outstanding alumni for their success as leaders in their field, is the highest honor bestowed by the College.
Williams is the president of Shell WindEnergy. Williams joined Shell immediately after graduation and over the years held positions in project engineering, operations, joint ventures, and business development. His last role there was commercial manager for Shell Distribution North America. Shell WindEnergy builds and operates eleven wind farms, including eight in the U.S. and three in Europe.
Williams is committed to the future and success of wind energy, and Shell is a founding sponsor of The Wind Alliance which is a collaboration among government, industry, and academic institutions dedicated to the long term operational sustainability of the wind industry. Williams is the founding chairman of the alliance.
In addition to his professional career, Williams is on the board of Breakthrough Houston which is an educational collaborative which nurtures high achieving students from at-risk areas, He is also chairman of the Houston Technology Center, recently named one of America's top ten incubators and is on the advisory board for the Alaska Center for Energy and Power at the University of Alaska.
While attending Penn State, Williams was involved in the Institute of Electrical and Electronics Engineers, intramural sports, and was a member of Eta Kappa Nu. He lives in Houston with his wife, Sandi, and they have two sons.
2012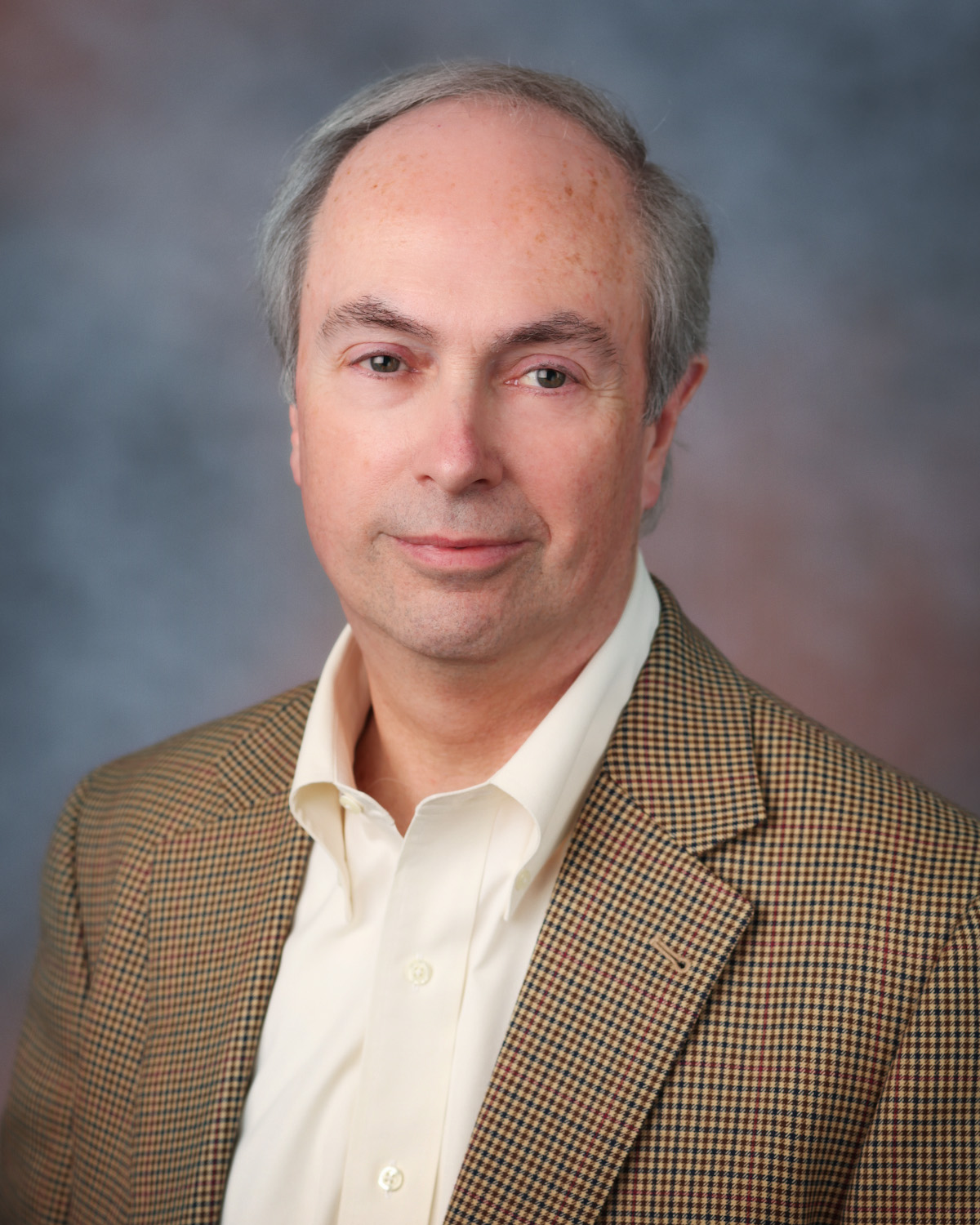 Roell is the group executive for operations and risk for Parsons Corporation. He is a member of the Office of the CEO, responsible for projects, systems, and risk worldwide. Prior to this appointment, Roell was president of the Parsons Infrastructure and Technology Group (PI&T) global business unit. Before that, he was senior vice president and manager of operations of PI&T and manager of Parsons Constructors and Fabricators. Roell has 40 years of experience in corporate management, project management, and business management. He is located at Parsons Corporate Headquarters in Pasadena, CA.
He began his career as an engineer for nuclear plants and large industrial plants in the basic steel, aluminum, chemical, cement, and other industries. Roell went on to work for Westinghouse Electric Corporation in Pittsburgh, PA, where he coordinated reactor vendor licensing for commercial nuclear projects.
Roell then moved to Fluor Corporation, where he was president of Fluor Federal Services and responsible for its federal government business. During his 28-year tenure at the firm, Roell also held senior executive positions in the government, environmental and telecommunications businesses; power generation group; power services group; and the transmission, substation, and distribution busineses, which serve electric utilities.
2011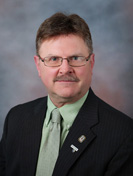 Dale Hoffman was honored in April with the 2011 outstanding engineering alumni award from the College of Engineering.
Hoffman earned his bachelor's degree in electrical engineering from Penn State in 1972. He began his Civil Service Career with the Department of Navy at the Naval Surface Warfare Center, Dahlgren Division in 1973 working on black box engineering projects, such as Anechoic Chamber instrumentation, guided munitions, and wind tunnel instrumentation. In 1977, he accepted a position with the Aegis Program in the Aegis Technical Representative command located at Lockheed Martin Maritime Systems and Sensors as a System Engineer responsible for developing and testing with RCA engineers the initial Track Management, Identification and Training functions, integrating IFF MK 12, SPS-49 Air Search and SPS-55 Surface Search Radar System into the Aegis Weapon and Combat systems. In 1998, he became the System Acquisition Division Head overseeing the government acceptance of 4 complete Aegis Weapon Systems. In 1999, he was selected as the Deputy and Technical Director of AEGIS TECHREP. He was Deputy for three Commanding Officers and Technical Director providing technical development oversight on over $500M in US, Foreign National and Ballistic Missile contracts for Aegis Weapon and Combat Systems and managing 32 Government Civilians, 50 US Navy Sailors and 130 BAE and Northrop Grumman support contractors located in a both LM MS2 in Moorestown, NJ and at Raytheon Systems in Andover, MA. Hoffman retired from his government career and moved to State College in August 2008.
2010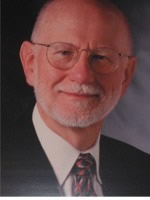 Vytas Pazemenas was posthumously honored in April with a College of Engineering Outstanding Engineering Alumni Award. The Penn State Outstanding Engineering Alumni Awards recognize graduates who have reached exceptional levels of professional achievement. Established in 1966, the award is the highest honor bestowed by the College of Engineering.
Pazemenas received his bachelor's degree from Penn State in electrical engineering in 1961. He was the founder and CEO of Aubrey Group, Inc., a contract engineering and manufacturing firm specializing in the development of medical devices. Aubrey Group, located in Irvine, CA, has developed more than 50 medical devices, including DNA identification instruments, high-intensity focused ultrasound cardiac ablation systems for curing atrial fibrillation, ventricular assist device controllers, core body temperature controllers and many others.
Before founding Aubrey Group, Pazemenas was the vice president, Engineering/R&D, for two medical companies: CareLink and Tokos Medical. Earlier in his career, he was the director of design engineering at Nellcor, the pulse oximetry company, and has also held senior engineering and management positions at Oximetrix, Abbott Laboratories, and GTE Sylvania Electronic Systems. He was also a guest lecturer in Biomedical Engineering at University of California, Irvine. Pazemenas passed away on October 23, 2009, at the age of 71.
2009

Congratulations to Joe Trench the Department of Electrical Engineering's recipient of the 2009 Penn State Outstanding Engineering Alumni Award. Trench is the president of Lockheed Martin Information Systems & Global Services (IS&GS) Performance Excellence. The mission of the Performance Excellence is to leverage technology, agile processes, program management/technical expertise, operating excellence, and innovation to sustain flawless execution and drive growth.
Trench received his bachelor's degree in electrical engineering (1978) and his master's degree in engineering science (1983) from Penn State. Trench is the Lockheed Martin corporate executive for the University and serves on the department Industrial and Professional Advisory Council.