Winter 2014 Events
Prior to the winter career fair, alumni volunteers reviewed the resumes of undergraduate students. Approximately 38 students were signed up in 15 minute increments and kept our alumni busy!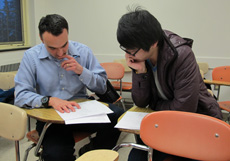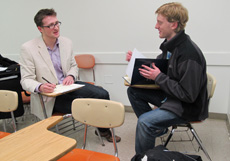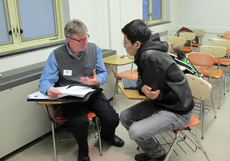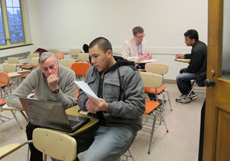 Fall 2013 Events
A homecoming football tailgate for electrical engineering alumni and the department was held on Oct. 12 beginning at 1:00 p.m. prior to the game with Michigan.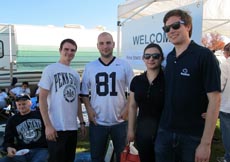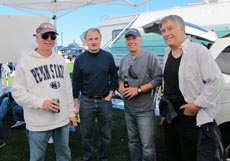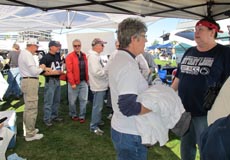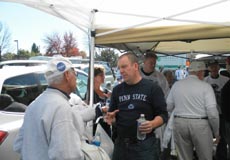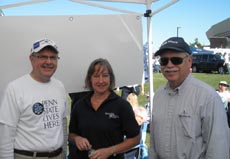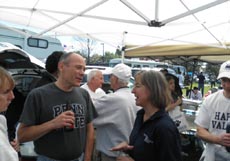 Student Alumni Mixer
A student / alumni mixer was held on September 18, 5:00 p.m. in the lobby of EE West. Pizza and soda/water was served. There were about 125 people there to network and do some informal recruiting.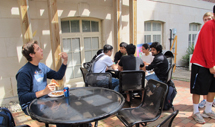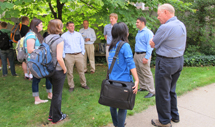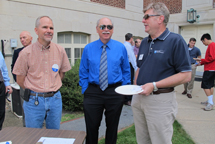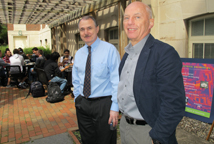 Parsons Graduation Reception Spring 2012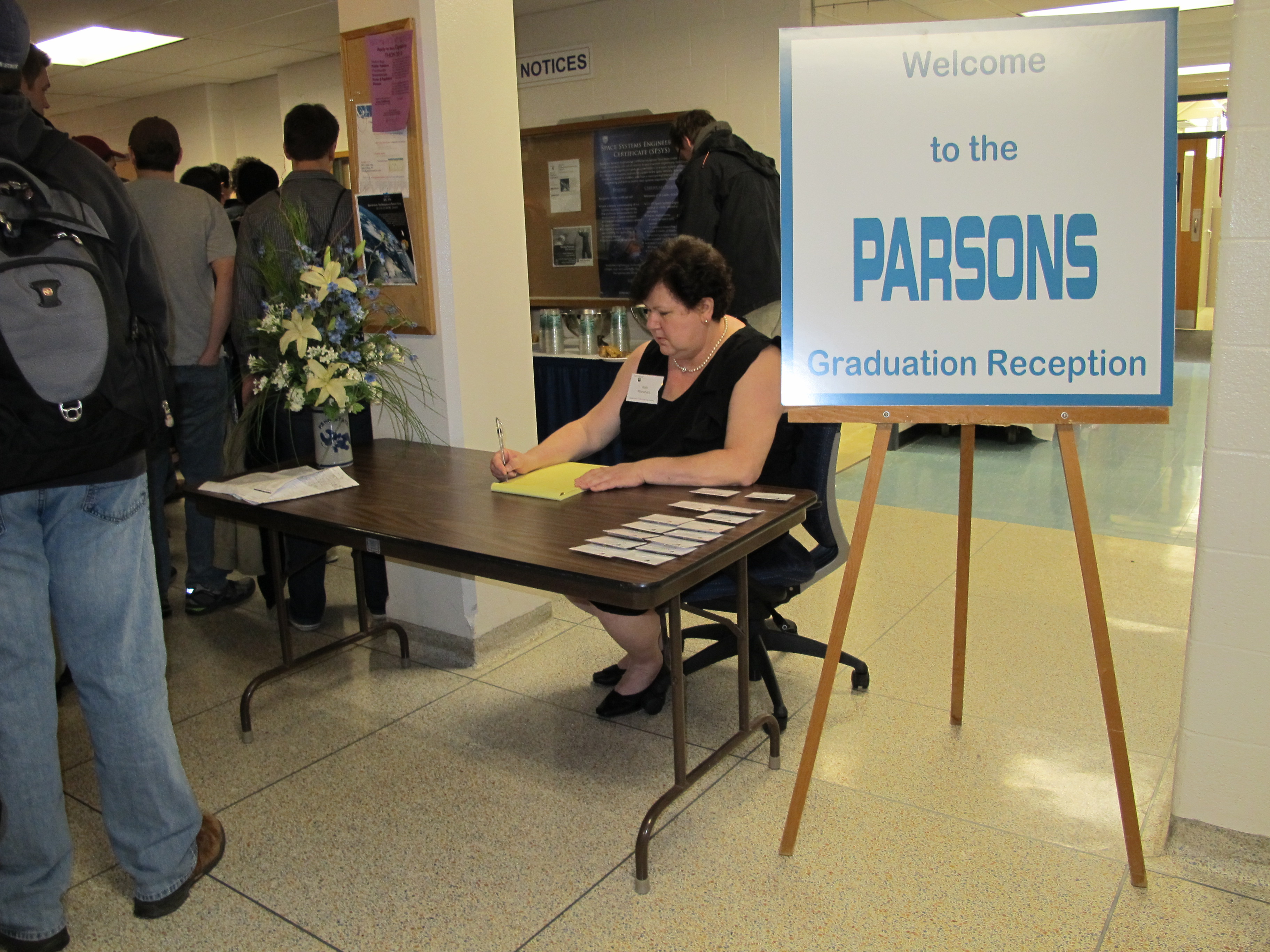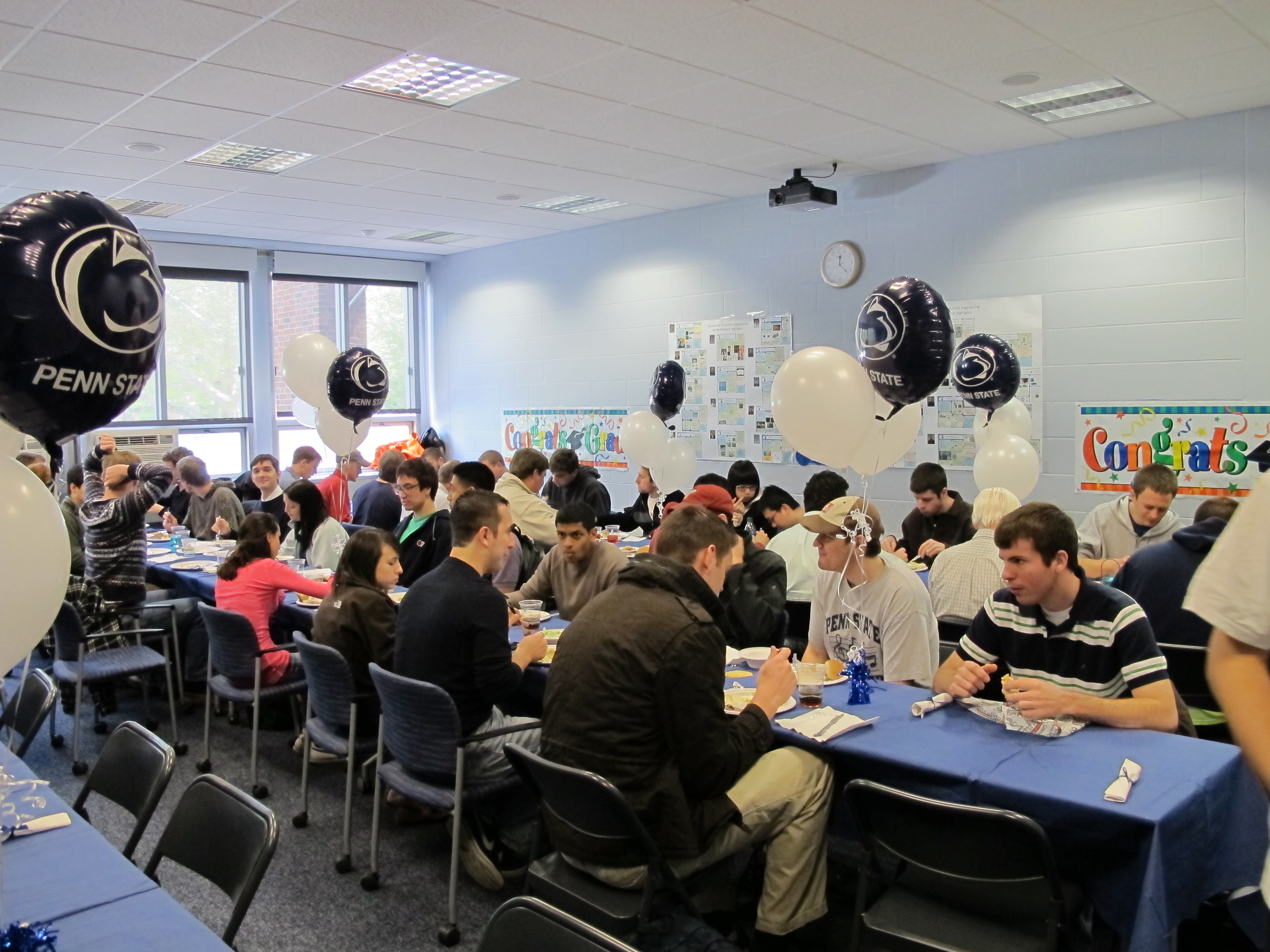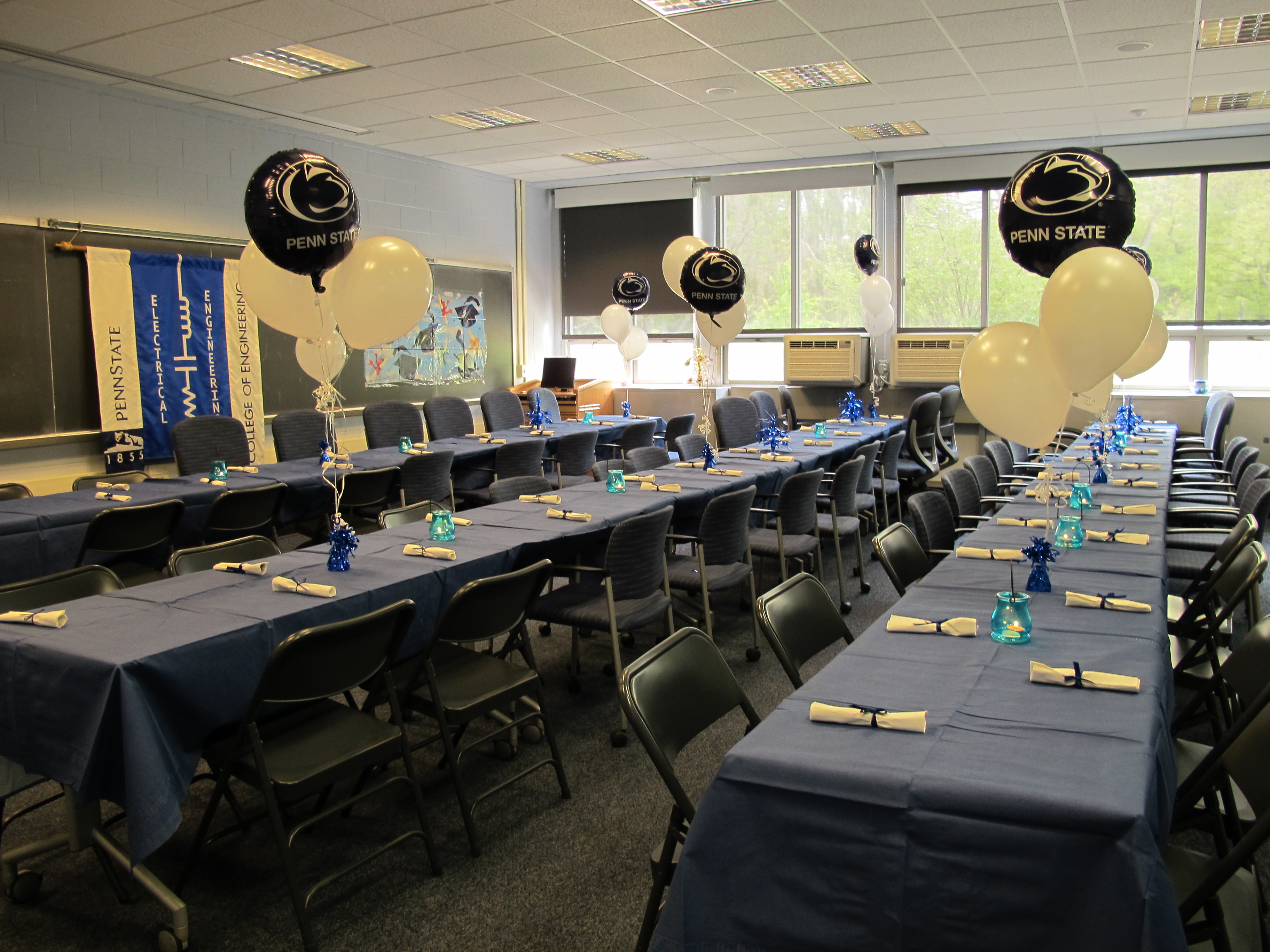 Thank you to the Parsons Corporation for sponsoring a graduation reception for our graduating seniors, faculty and alumni. We had over 70 in attendance to enjoy some good food catered by Hoag's.
Career Fair Preparedness Event
The Penn State Electrical Engineering Society sponsored an afternoon activity to help ready the students for a successful career fair experience. On Jan. 24, local alumni were on hand to review resumes, provide interviewing tips, and conduct mock interviews. The successful event was well attended and the students appreciated the assistance. Thank you to the alumni who donated their afternoon: Jim Blazer, Eric Kline, Dale Hoffman, Doug Schultz, David Beyerle, John Keenan, and Mike Erdman.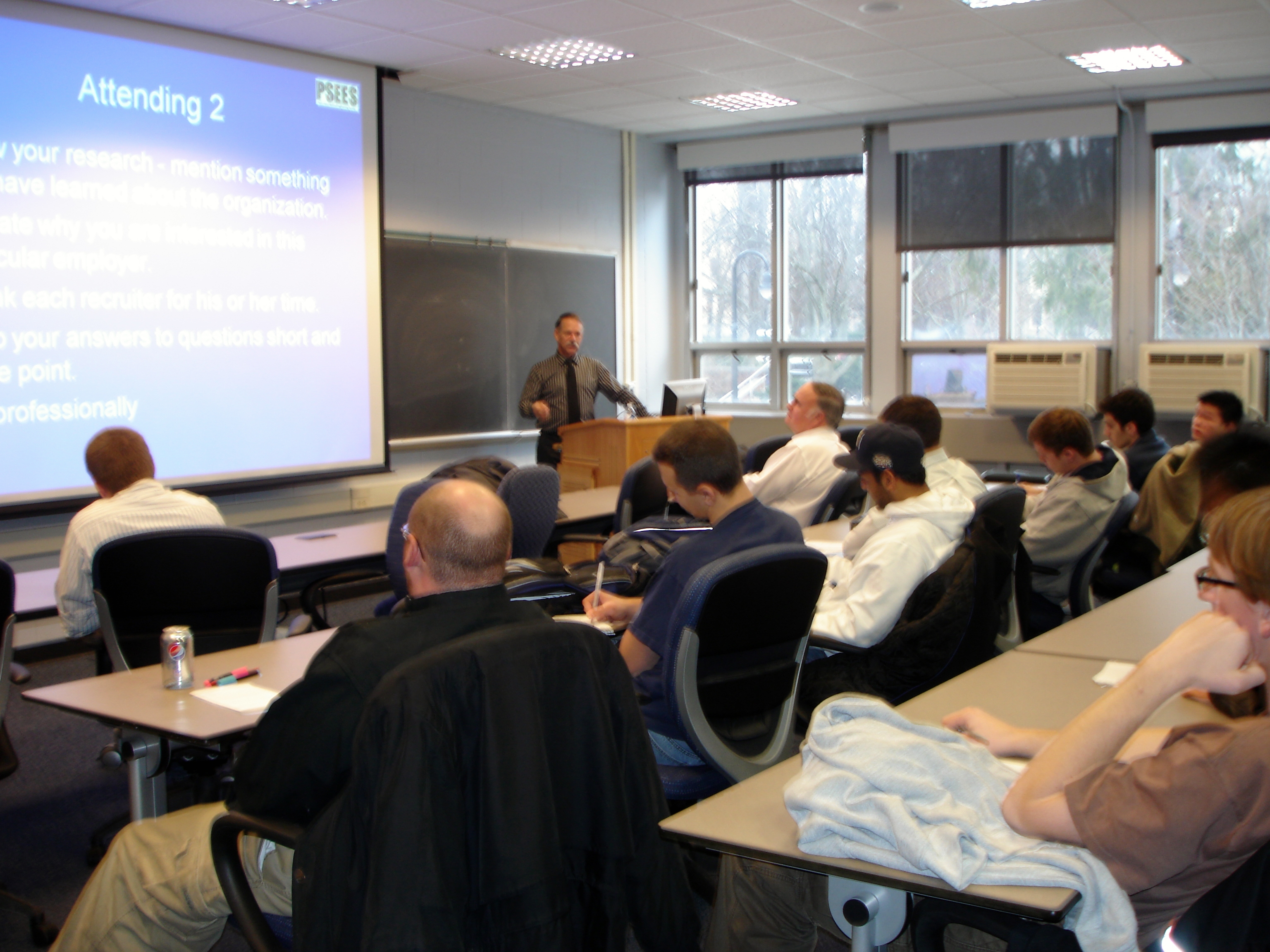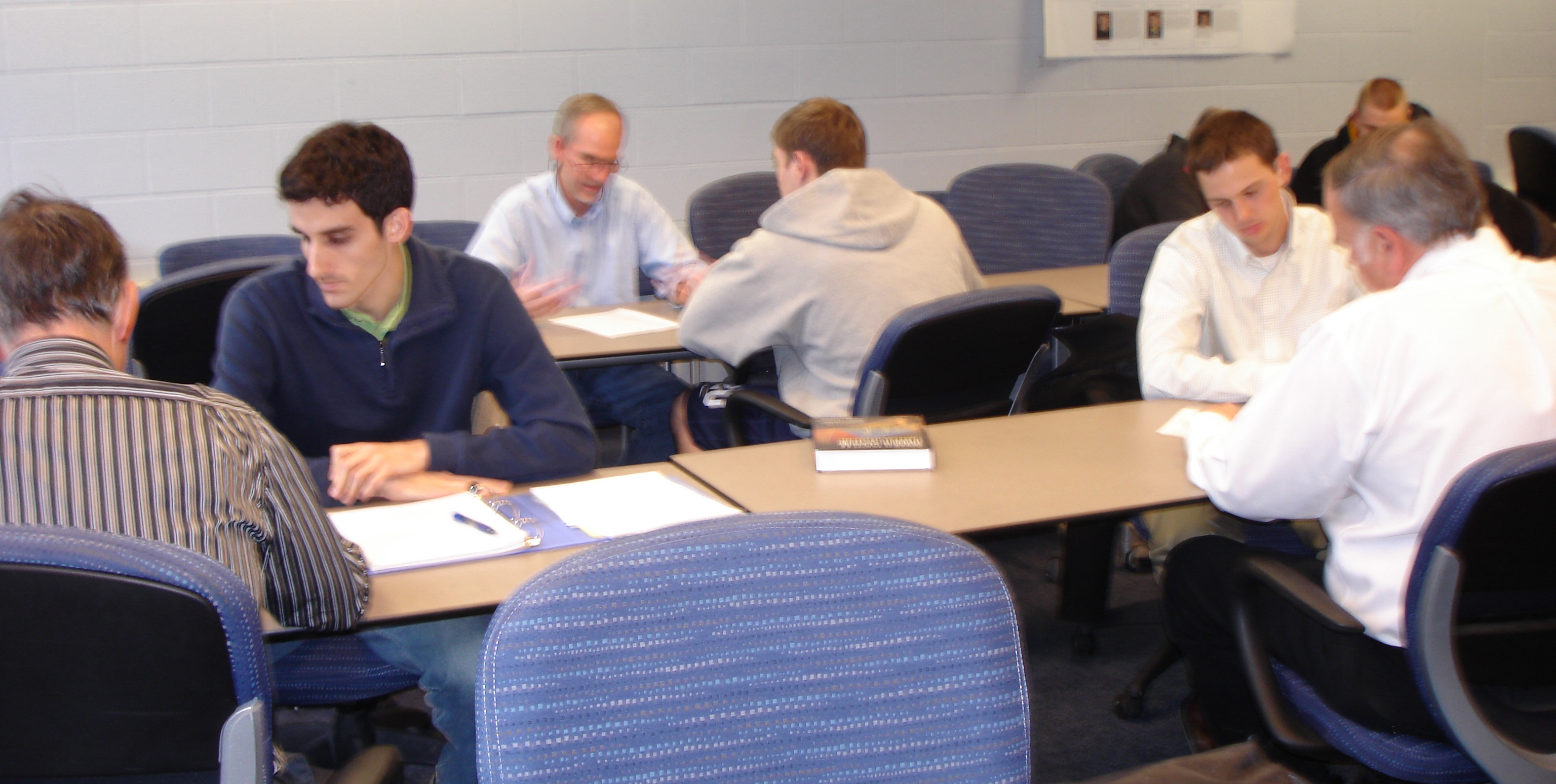 Fall 2011 Graduation Reception
PSEES co-hosted the graduation reception for the graduating seniors in December in Kunkle Lounge. We wished the graduates good luck and welcomed them as alumni. We also were able to honor Brandon Ritrovato, our 2011 Early Career Recognition Alumni Award winner.Pictured below from left, Dale Hoffman, SPSEE president; Paul Mittan, 2010 award winner; Brandon Ritrovato, 2011 award winner; and Kultegin Aydin, department head.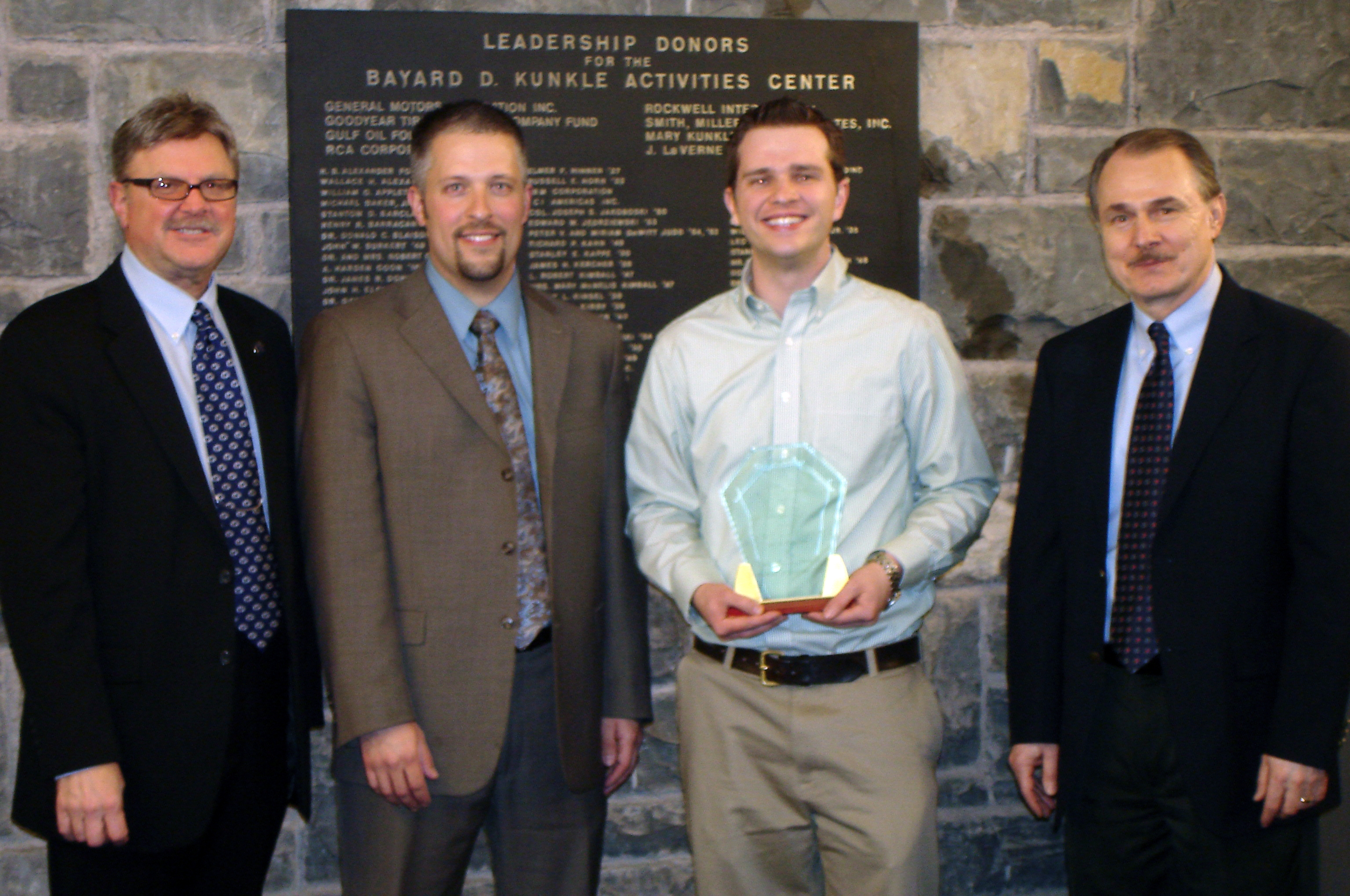 Student/Alumni Mixer
There was an alumni mixer with the EE students on September 22, 2011 in the EE West lobby. Pizza and soda were provided. There were approximately 200 people in attendance.