Tom Jackson, Robert E. Kirby Chair Professor of Electrical Engineering and his research group are building devices and circuits using unconventional semiconductors and substrates from concept to real-world demonstrations.
Diagnosing Alzheimer's Disease at an earlier state is one of the applications of the research of David Miller, Professor of Electrical Engineering, and his research team.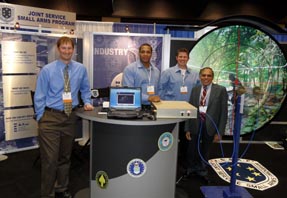 Dr. Ram Narayanan's research work focuses on the exploitation of noise as the "desired" signal in applications involving radar sensing and surveillance, communications, networking, and material diagnosis.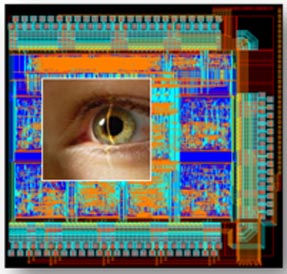 A Penn State-led team, including Suman Datta, professor of electrical engineering, has received a $10 million Expeditions in Computing award from the National Science Foundation (NSF). The five-year award is for the project "Visual Cortex on Silicon" is one of only two announced by the NSF.
New Faculty Members

Ahmad Mirzaei, Charles H. Fetter Associate Professor of Electrical Engineering, joined the electrical engineering department this fall. Prior to joining Penn State, Mirzaei was a senior principal scientist at the advanced RF research and development department at Broadcom Corporation, a leading semiconductor company for wired and wireless communications. [read more]
Minghui Zhu,Dorothy Quiggle Assistant Professor of Electrical Engineering, joined the faculty this fall. Prior to joining Penn State, Dr. Zhu spent two years as a postdoctoral associate in the Laboratory for Information and Decision Systems at the Massachusetts Institute of Technology.[read more]
Click here to review previous newsletters.
To receive future newsletters via email, please contact Cathy Schultz