Community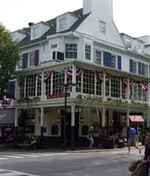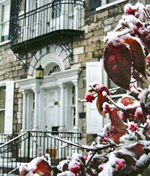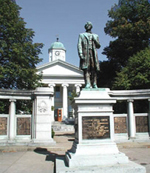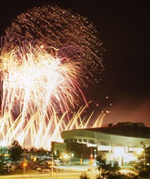 Welcome to Happy Valley
Penn State is located in Centre County, Pennsylvania which has a population of 144,000. State College is the largest metropolitan area of Centre County and is close neighbors with University Park. Town and campus come together in the downtown area with a number of shops, resautants, apartments and small businesses.
In 2008, State College was ranked as the second safest metropolitan area in the United States by the CQ Press. Our crime rate is approximately 1/3 of the national average.
The average high temperature in January is 35 F (2 C) and in July is 78 F (25 C). The average number of sunny/partly sunny days per year is 195; the average annual snowfall is 28.8 inches.
Rental housing in and around State College averages to $750 for a 2-bedroom apartment and $1000 for a small 3-bedroom home.
State College has an excellent public education system for grades Kindergarten - 12. The school district extends 150 square miles and serves 7200 students in ten elementary schools, two middle schools and one high school.
There is one hospital in Centre County which employs over 240 physicans in 43 specialties.
Helpful community links: Central Pennsylvania Convention and Visitors Bureau
source: Centre County IDC and SCASD